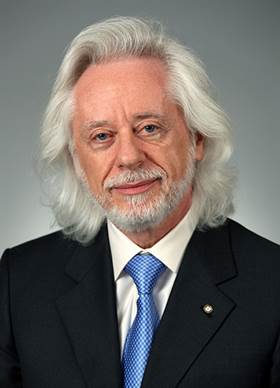 MICHAEL BLEYZER
Chairman of the Board of Directors

Michael Bleyzer is the founder of SigmaBleyzer (established in 1994), one of Eastern Europe's largest and most experienced private equity investors, and the developer of its business model, which blends the best of Western business practices with extensive regional experience in former Soviet bloc countries.
Born in Kharkiv, Ukraine, Mr. Bleyzer was raised and educated in the Soviet Union, graduating from the Kharkiv Institute of Radioelectronics with a Master of Science in digital electronics and quantum physics. His career took him to Russia, Ukraine, Uzbekistan and Turkmenistan, before he came to the U.S. in 1978 where he became an American citizen. Mr. Bleyzer then embarked on a career in finance and management, which over 15 years at Exxon and Ernst & Young included a variety of operational, management and executive positions in Texas, Louisiana and Europe.
Mr. Bleyzer has appeared on CNBC as an expert on emerging markets investment and frequently speaks at investment conferences around the world. Mr. Bleyzer has served on the Board of Directors of the Houston Holocaust Museum and on the Texas Emerging Technology Fund Advisory Committee, and currently serves on the Thunderbird Private Equity Center Executive Advisory Board, the Thunderbird Global Council, and the Advisory Board of the Emerging Markets Private Equity Association (EMPEA). Since October 2013, Mr. Bleyzer serves as Chairman of the Board of Directors at AgroGeneration.