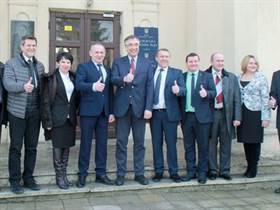 January 22, 2018
"The ambulance donations are just the start of our cooperation with Canada, which we are supporting through the donation of fuel and repairs," stated Chief Executive Officer of AgroGeneration John Shmorhun during the meeting with Roman Waschuk, Ambassador Extraordinary and Plenipotentiary of Canada to Ukraine.
Mr. Waschuk is convinced that Ukrainian agriculture and its black soil along with Canadian investments will be the key to the country's successful development. After a number of meetings in the Eastern cluster of AgroGeneration, he had a series of sessions with the leaders of the Pervomaiskyi and Valky districts where the cluster's entities operate, along with employees of AgroGeneration.
The Ambassador Extraordinary and Plenipotentiary of Canada to Ukraine attended district hospitals that received Canadian ambulances and interacted with residents of the Pervomaiskyi Territorial Social Service Center in the village of Hrushyne, which is a newly-built home for elderly people. He also went to see the fields of Lan ALLC and Ukraiina Nova Agricultural Firm.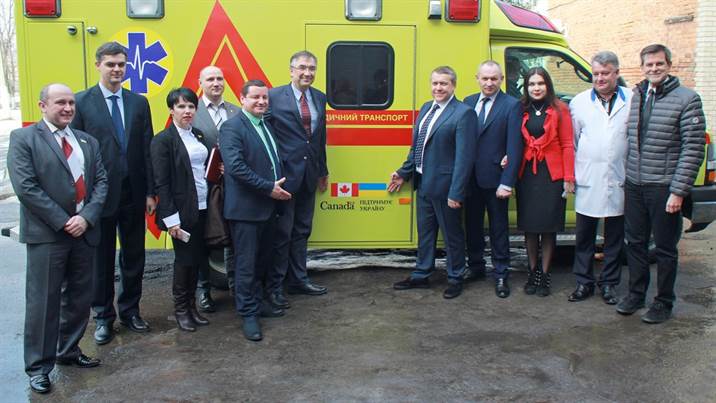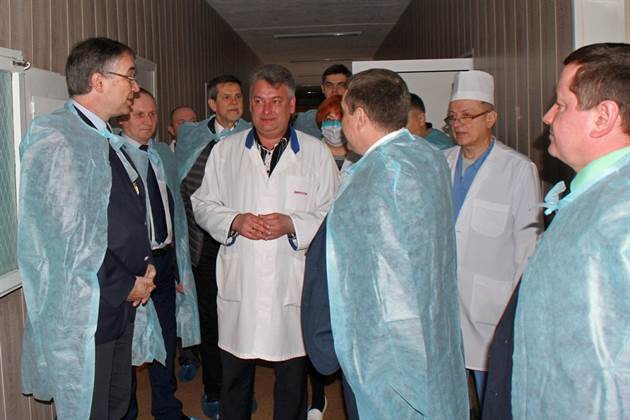 Kharkiv region is a vivid example of the successful cooperation among international and European partners of Ukraine, local agricultural businesses, and district and territorial communities. Here I see that everyone works for the same purpose, which is making the life of residents in the Valky and Pervomaiskyi districts better. There hope for continued cooperation between entities of AgroGeneration and the Canadian government. We will keep on working on the provision of better and more productive Canadian seeds, improving the healthcare, and finding ways to deliver equipment and ambulances to district hospitals in the East," stated the Ambassador Extraordinary and Plenipotentiary of Canada to Ukraine Roman Waschuk.
At the invitation of the CEO of AgroGeneration John Shmorhun, Roman Waschuk attended the company's office in Kharkiv and learned about its operations including its dispatcher and high tech IT support. Ambassador expressed his admiration for the way the company handles its processes.