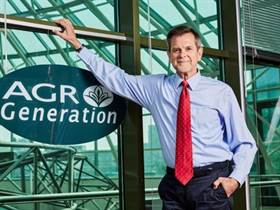 December 15, 2016
The value of any company is first of all determined by the team of professionals that moves its development … Yet, every team needs a commander-in-chief to keep it on the right track and to stand for every team member … The company's top-manager is supposed to be a model to follow and a reputation flagship …
John Shmorhun, an American with Ukrainian roots, is the Chief Executive Officer of AgroGeneration. He is an experienced military pilot…. and according to LANDLORD one of the 2016 best performing agricultural top-managers.
In his exclusive interview for BrandStory, the CEO of AgroGeneration told us how important the company image is on the world market, how to build reputation and attract investors. He also shared about the successful management of an agricultural holding, the right priority setting, leadership, and personal qualities a manager needs to have.
Q: АgroGeneration is quite famous on the market. How difficult is it for an agricultural company to create and maintain the necessary public image today?
JS: Public image is first of all crucial for the shareholders who founded AgroGeneration. They need to have a clear picture of our progress and achievements. Here I mean not only financial statements or auditors' reports, but also the company's reputation on the market.
There is an abundance of public image shaping tools nowadays. We actively use our web-site to post latest news about our activities or to share about our social and environmental responsibility. We release photo and video reports from our fields on a regular basis. We cooperate with almost all Ukrainian and a number of international mass media.
Q: Your company is one of the few investment-based agricultural firms. How can one create an investment attractive company image?
JS: Ukraine's image on the world market is very poor. This is explained not only by corruption, but also by such issues as legislative framework, military actions etc. Building an image of a private Ukrainian company is a hard work that takes a lot of efforts and patience.
We need to hold many business meetings, take part in international agricultural and financial events both in Ukraine and beyond, and tightly cooperate with top-5 global auditing firms that already have good reputation. For example, from the legal standpoint AgroGeneration is a French company; of course, we also have Ukrainian member companies, but in general it's an agricultural company based in France. Our investors receive guarantees from the French side.
Positive image plays a crucial role in the attraction of investors. Many investment companies choose us because of our reputation.
Especially the New York Stock Exchange in Paris. Their basic criterion for the selection of partners is reputation on the market.
Q: AgroGeneration is a holding with more than ten agricultural firms … What is more important: to promote the company as a whole or its individual farms?
JS: One has to do both – promote the company as a whole and its individual farms, because member farms of AgroGeneration are accountable to their landowners. Moreover, our farms implement social programs and provide on-site infrastructure development support. Of course, we believe that we should share this with mass media and at meetings… We also want to share our experience and have our initiatives supported by those, who care for the fate of rural areas.
Q: Such notions as social spirit, social aid, or the development of regions, are not typical for Ukraine, this is rather a trend of European and American enterprises. In Ukraine there are a few companies taking care of the rural development. These are either very large companies, or international companies like AgroGeneration or KERNEL…
JS: We are doing that based on our moral and strategic views.
The mission of our company is to treat with care our land and people living and working on it. If nothing is done, the village will simply die or end up with no villagers in it.
AgroGeneration makes a special emphasis on helping the young generation. We have quite many village supporting programs that we are doing either on our own or in cooperation with partners. For example, we have common programs with the Foundation for Social Development of the Kharkiv Region. We also have programs implemented at Ukrainian agricultural higher education institutions in the regions where AgroGeneration operates. Our specialists give lectures and share hands-on experience; we also invite students to take part in our internship program with possible further employment.
Q: Wouldn't it be easier to simply give this money in the hands of villagers without investing efforts in the development or improvement of life?
JS: No, it wouldn't. Just like in the past century, urbanization keeps on expanding rapidly. We want to revive people's love for the village and agriculture, because it's the future of Ukraine.
Q: You mentioned the company's mission… Today almost every Ukrainian company has its mission and goals, but they mostly do it for the sake of appearance. What does the mission mean to your company?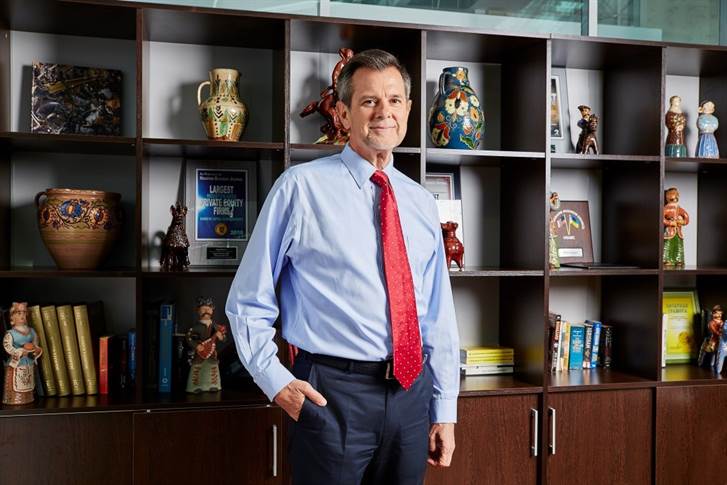 JS: We have developed and adopted our mission last year. This process involved all our employees. It's a general view on our fundamental principles and the vision of our work. This is a real design of our action plan for the future, which is based on our history and track record. We think in terms of 10 years ahead. With no goal there is no development and achievements.
Q: What can attract and retain investors? What does your company do in this respect?
JS: We hold face-to-face meetings with many investors not only in Ukraine, but also worldwide.
It's obvious that at the back of today's political and economic situation it is impossible for Ukraine to survive without international capital and for business – without attraction of investments.
The sector of agriculture alone needs more than USD 50 billion for its sustainable development in the upcoming 10 years. And don't forget that we need to build a good reputation of a reliable partner.
Q: What opportunities to expand are there in the agricultural sector today?
JS: No doubt, it is the increase of the land bank, build-up of grain storage capacities, enhancement of the old and the construction of the new elevators, as well as optimization of all production processes. We consider and make use of all available opportunities.
Q: In your opinion, is AgroGeneration a strong brand?
JS: I really hope so. We do everything we can for our part. As a brand, AgroGeneration is famous not only in Ukraine, but also on the global stock exchanges. There are not so many companies like AgroGeneration. We are on the list of top-5 largest agricultural companies in Ukraine.
Q: What does Ukraine have to do to create an investment-attractive country image?
JS: First and foremost, all investors realize that there is a war in the country. But Ukraine is not the first country with that kind of context.
Ukraine needs to have a clear development plan to attract strategic investors interested not only in the cheap market or in making use of the miserable financial situation, but also in the long-standing partnership.
Ukraine needs to show that it is a reliable country with transparent restructuring of the entire governmental system. It has to apply all available tools to fight corruption and to streamline its banking sector. The Ministry of Agro-Industrial Complex and the Ukrainian Ministry of Finance must actively support the sector of agriculture. And finally, there must be an open land market. But, it's impossible without a clear legislative framework. The country needs reforms.
About AgroGeneration:
Founded in 2007, AgroGeneration is a global producer of grain and oilseed crops. AgroGeneration has become one of the top five producers of grains and oilseeds in Ukraine with close to 120,000 hectares of farmland in five regions of the country.
Source: http://brandstory.com.ua/dzhon-shmorgun-dolzhen-byt-chetkij-plan-razvitiya-ukrainy-dlya-privlecheniya-strategicheskix-investorov/
The article was originally written in Russian and translated by AgroGeneration