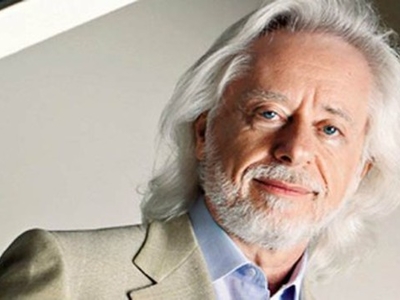 May 06, 2015
Ukrainian farms are an attractive investment because the country is rich in under-developed, fertile land that could feed the world's growing population, according to Michael Bleyzer, who runs private-equity firm SigmaBleyzer.
The company owns AgroGeneration, which manages fields of wheat, sunflowers and other crops in five Ukrainian regions, and is looking for deals to expand farm operations in the country, Bleyzer said in an interview in Paris on April 29. As Ukraine's recession enters a second year and banks restrict lending, it's difficult for companies to find cash, which presents an opportunity for private-equity firms looking for new investments, he said.
"We'll need more arable land to be used in the world and from that point of view, Ukraine by far and away has the highest potential," said Bleyzer, whose firm has invested about $1 billion in Eastern Europe in the past 20 years. "We are looking to grow this business, both organically and through M&A."
With 32 million hectares (79 million acres) of land that can be plowed for annual crops, Ukraine can expand agricultural production and benefit from rising food prices, according to Bleyzer. The country is struggling after a pro-Russian insurgency lead to the annexation of Crimea and violence across its eastern border, which depleted international reserves and battered the currency.
Food Prices
Global food prices have fallen every month except one over the past year amid plentiful supplies of everything from sugar to soybeans and wheat, according to data through March from the United Nations Food & Agriculture Organization. High borrowing costs in Ukraine mean many companies are short on capital to keep their businesses running, Bleyzer said. In March, the country's central bank raised interest rates to 30 percent to stem a plunge in the hryvnia.
"Almost all agricultural companies in Ukraine are in trouble," he said. "Opportunities today because of these very harsh conditions are incredible."
AgroGeneration has secured working capital needs for winter crops planted in 2014 and the spring season this year, according Bleyzer, who is chairman at the company. The farm operator plans to sow 108,000 hectares this year in Ukraine.
The company will shift plantings to sunflowers because it's more profitable and cut back on corn, he said, adding that a big recovery in commodity prices this year is unlikely.
http://www.bloomberg.com/news/articles/2015-05-06/ukraine-farms-are-takeover-targets-for-private-equity-s-bleyzer