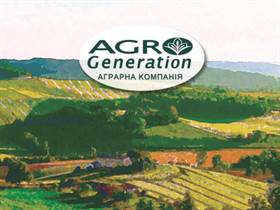 October 18, 2016
Following H1 2016 results, AgroGeneration turned a net profit of €233 thousand comparing to €5,41 million loss in H1 2016.
AgroPortal.ua took this information from the Group's report.
As explained by AgroGeneration, this turnaround reflected the restructuring aimed at the reduction of general and administrative expenses against the favorable background of a stabilizing Ukrainian currency.
In particular, the Group was able to reduce general and administrative expenses from €5 million to €4,5 million. These efforts will continue into the second half of 2016. In addition, financial expenses were reduced significantly — from €11,8 million in H1 2015 to €3,8 million in the reported period.
AgroGeneration's revenues increased by 24% totaling €3,83 million. Yet, the Group expects most sales to take place in the second half of the year.
Gross profit totaled €8,8 vs. €11,8 million in H1 2015. This result is derived from changes in the fair value of biological assets. For instance, the company lost €4 million on winter crops due to unfavorable weather and €3,1 million due to the decline of prices for agricultural products. At the same time, it managed to make €3,0 million at the back of favorable currency fluctuations and another €1,2 million resulting from good agronomic performance.
EBITDA declined by €2,6 million to €5,8 million, vs. €8,4 million in H1 2015, as a result of the decline in gross profit.
General Information: Founded in 2007, AgroGeneration specializes in the growing of oilseed and grain crops. In 2013 AgroGeneration finalized the merger with Harmelia increasing its farmland up to 120 thousand hectares.
Source: http://agroportal.ua/news/novosti-kompanii/agrogeneration-udalos-vyiti-v-pribyl/
Translated from Russian by AgroGeneration