April 26, 2019
AgroGeneration once again confirmed its high reputational stability and took 3rd place in the rating "Reputational Activists 2019" in the "Agro-sector - Agroindustry Producers" nomination, which is three positions higher than in the 2018.
The rating was based on indicators: Reputational Stability, CSR Imaging Capital, Media Activity, Innovative Approach, Anti-crisis Resilience.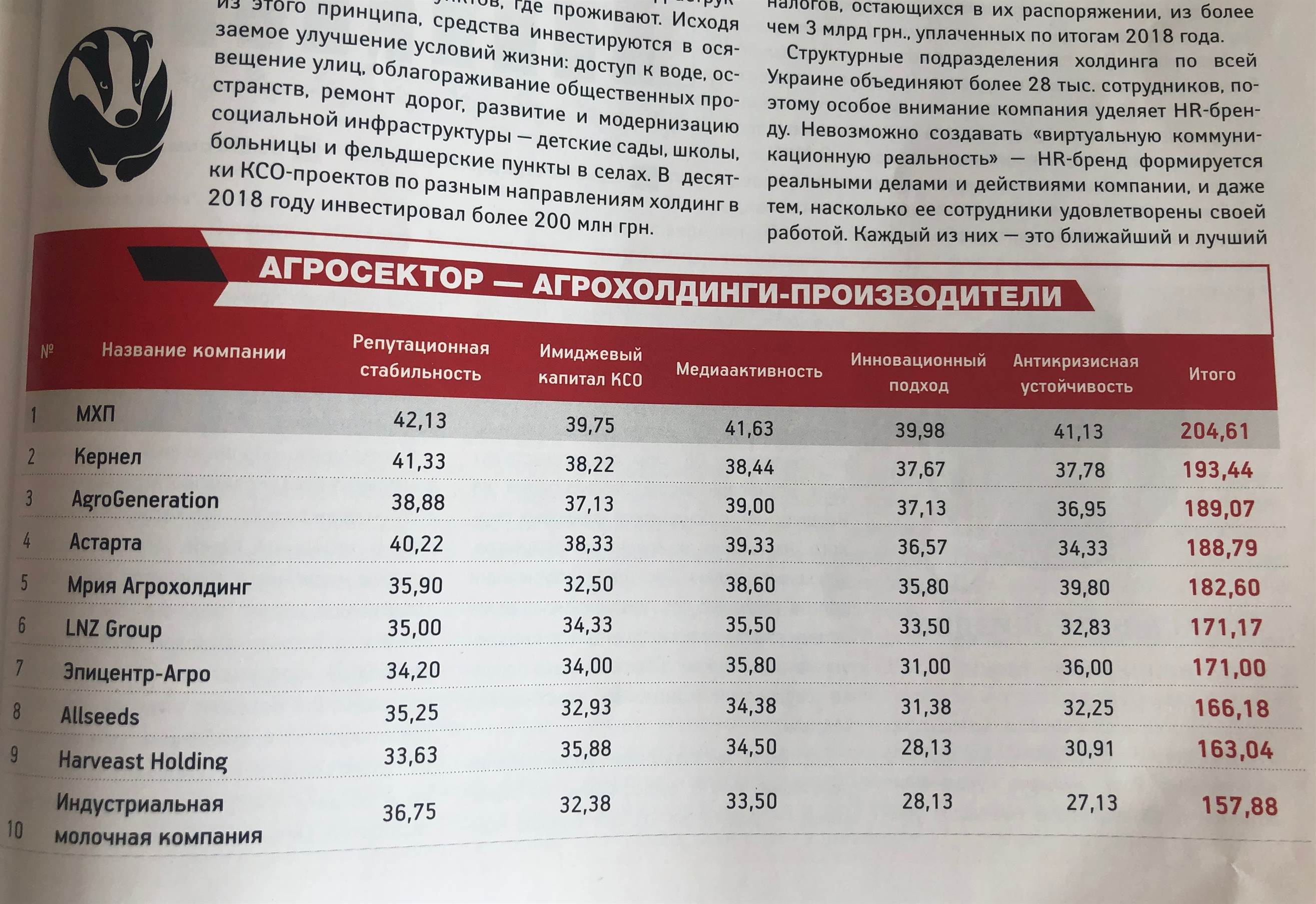 Source: the Rating "Reputational Activists 2019"