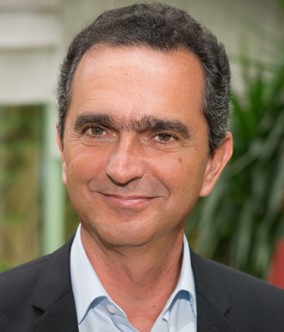 PIERRE DANON
Vice-Chairman of the Board of Directors

Pierre Danon is a French entrepreneur. He currently sits on the board of directors of several companies in Europe. He is Vice-Chairman at TDC A/S in Copenhagen, Denmark, non-executive Director at Standard Life in Edinburgh, Scotland, and Vice-Chairman of the Board at AgroGeneration.
Pierre Danon earned a degree in civil engineering from the École nationale des ponts et chaussées, a Master's in Law degree from Panthéon-Assas University, and an MBA from the Institut Superieur des Affaires (HEC School of Management MBA, Paris).
Pierre Danon worked for 20 years at Xerox in the areas of finance, sales, marketing, customer service, and research. In 1998, Pierre Danon became President of Xerox Europe. In September 2000, Pierre Danon is appointed CEO of BT Retail. Pierre Danon is also a member of the Board of Directors of British Telecom. In March 2005, he is appointed Chief Operating Officer of Capgemini Group. In 2006, Pierre Danon helped the investment fund Babcock & Brown Capital to take-over Eircom. He became its President from 2006 to 2008. In May 2008, Pierre Danon was elected Vice-Chairman of TDC. In this capacity, he participated in the November 2011 IPO. In September 2008, Pierre Danon became president of Numericable-Completel and held that post until 2012. In April 2013, Pierre Danon engineered the merger between AgroGeneration and Harmelia on behalf of SBF. In October 2013, he was elected Vice-Chairman of the Board of AgroGeneration.